Free Advice:
How To Get Accountability
from your Software Providers
If you leave this website and never call us, that's ok.
(Although, you really should call us).
What's not ok is to leave this website without reading the advice on this page.
Paying a vendor to provide complex services which you aren't an expert in can be risky business due to basic human nature, but eventually always necessary.
There is one element which should be a part of every relationship you create with technologists: Accountability. Go get yo'self some.
How?
Keep Reading
First and foremost, contractual liability to share the risks and benefits of a project can go a long way in keeping checks and balances.
We understand what it's like to have providers who are too wrapped up in their technical details. You have to force them to be accountable, so it feels like they don't care about your business outcomes.
But sometimes all you need is a conversation framed in the right manner.
Here's a list of categorized questions, in plain english, to help you break through the tech goggles and help your provider get on track with what's important to you.
Communication and Goals
Do your providers understand your goals?
Do your providers respond in a timely manner to your service requests?
Do you see your project progressing towards your goals?
Do you have regular, structured discussions with your providers to review your goals and exchange ideas?
Do your providers supply key metrics that allow you to check the soundness of your investments?
Commitment and Success
Do you receive proper post sales support and service?
Do your providers offer insight and expertise on technology trends and directions?
Do your decision makers have everything they need to be successful? Do you know what that is?
Are your tech efforts aligned to your business goals?
Do you have awareness of your system effectiveness across platforms and compared to other systems?
Operations and Performance
Are you measuring your system's speed, and is it getting faster or slower?
How much time was your system down last month?
What backups were run last month, and are they complete?
When was the last time your system was checked for known security problems?
Do you have a recovery plan if your systems fail right now?
Development and Delivery
Do you know how much your requests will cost? Can you approve them?
Is the deadline well-defined? Are they delivered on-time?
Is the budget well-defined? Are they delivered on-budget?
Are your features delivered quickly?
Is your system tested?
Techniques for Successful Technology Projects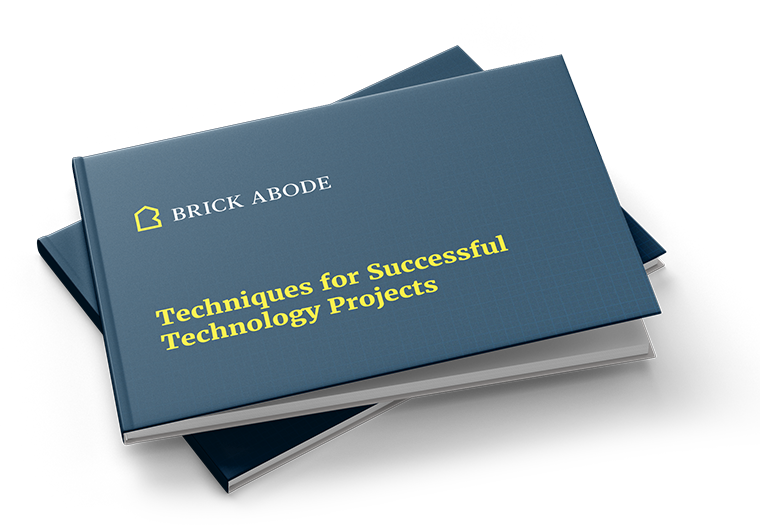 It can be overwhelming to think about executing your technology ideas because you might be frustrated by past experiences with technologists. Here are some suggestions that will help you achieve success.